This year Diversitech will be hosting its popular Diversi-U. A two-day event held on the 23rd and 24th of September, Diversi-U provides a number of opportunities to learn more about the industry while giving you the tools you need to excel in your career. Discover why you don't want to miss out on this unique event!
Reason #1: Diversi-U Provides a Great Opportunity to Network with Professionals in the Industry.
Interested in meeting the people behind Diversitech? Diversi-U gives you the chance to meet the faces behind the company while networking with other like-minded professionals in the industry. A perfect opportunity to learn from your colleagues, you'll have the chance to discuss your successes from this past year as well as any shortcomings you may have had. You don't want to miss out on this chance to form lasting relationships with the team.
Reason #2: You'll Receive Hands-On Training.
At Diversi-U, we showcase all of our newest equipment so distributors can be up to date with our latest innovations. You'll gain in depth knowledge and understanding on the operation and maintenance of all of our products so you are equipped to handle any issue thrown your way.
Reason #3: Diversi-U Provides a Comprehensive Education on the Industry.
Want to learn more about the industry? Diversi-U is the place to be. We have expert guest speakers lined up to discuss a number of industry related topics. You can get a thorough understanding of all the relevant issues, whether it's the dangers of byproducts like combustible dust or the latest solutions on the market today.
Reason #4: You'll Get a Chance to Ask Questions and Speak Your Mind.
At Diversi-U, we hold a conference where you, as a distributor, can ask questions as well as voice your ideas and concerns. This is your chance for us to listen to you. Topics for discussion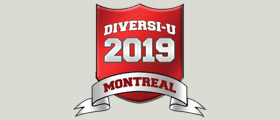 can include anything related to our products, marketing, pricing, technical or engineering issues. You can even let us know how you think we hold up against our competition, and suggest ideas that will help us improve.

This year, we'll also discuss Absolent's recent acquisition of Diversitech. So if you have any questions or concerns about what the future holds for the company under the new management, you will want to attend.
Reason #5: You May Just Reap the Rewards for All Your Hard Work
There will be a banquet where we recognize all of our top performing dealers. Not only is it a great opportunity to get rewarded for all your hard work, you can also make even more valuable connections in a fun and relaxed setting.
Reasons #6: You'll Gain the Practical Tools You Need to Succeed
Diversi-U may just give you that competitive advantage you need to accelerate your career. Dealers who have attended Diversi-U in the past have seen a big boost in their performance after attending the event. Simply put, Diversi-U helps give you the tools you need to succeed at your job.
Reason #7: Everyone Who Attends is Happy They Did.
Based on the positive reviews we've received from dealers in the past, Diversi-U is an event you don't want to miss. Since we don't hold it every year, you really don't want to skip out on this career-changing opportunity.
Remaining seats for Diversi-U are extremely limited. If you wish to attend, please contact us as soon as possible at events@diversitech.ca.